You Don't Have to Take Our Word for It!

Here's what some of our satisfied customers have to say about SNT Automotive: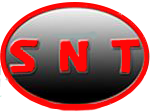 Perfect combination of great service, excellent quality customer care and fair price. They have provided few services such as replacing my brake pads and bearing wheels, leaving my car in a great condition. They explained me in detail the job that was done. Highly recommended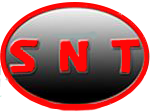 We use SNT all the time... oil changes, new brakes, tire rotations, tire plugs.. always quality work that's done when they say it's going to be done. They are reliable, caring and talented. Highly recommend.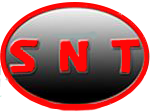 Small family owned business, don't mind taking my vehicle's here for repair as Nick started he's not a salesman he just likes to work on cars. That says a ton they're not about just making a dollar and will help you in any way they can. Trustworthy mechanic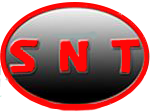 Stopped in for air and found a screw in my tire! Randy to the rescue. He was so friendly and nice. He pulled the screw, put in a plug and I was out of there in 15 minutes. What a nice guy he definitely made my day.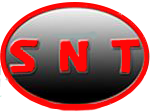 The guys at SNT auto are great. I have taken both my vehicles there while living in Linthicum. As a single woman it can be hard to trust an auto mechanic shop and I will always be grateful that I could trust them to take care of my car without fear of being taken advantage of.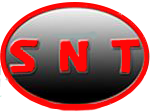 Great family business. Great service from NJ and down in Maryland for a while till I go home. Very trustworthy and good stories while you wait. You feel like part of the family when you leave.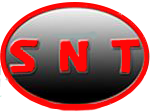 Spectacular customer service! I came in to get my car inspected ahead of getting it registered in Maryland. Explained exactly what the process was and took care of it took care of it all. All in all outstanding service.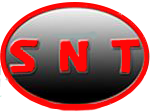 This is your "Go to ...Family Friendly..Best ever"mechanic.. using them 3.5 years. Honest and polite. Supporting this, local family business!!!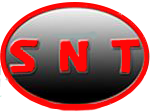 You will not find another shop as honest and helpful as SNT Automotive! I have been bringing my vehicles here to be serviced and worked on ever since a friend first referred me to them 4 years ago. Nick and Tom have always been professional and have bent over backwards at times to make sure my experience is always a 5 star one! I recommend my family and friends here because I trust the work they do and know they will be taken care of.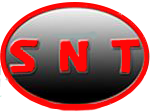 Honest and absolutely the best service.I'm a recent transplant to Baltimore and needed work and inspection on my Audi S4.I was fit in very quickly and the entire crew took care of everything quickly and at a VERY reasonable rate. Tom and Nick, the owners, who run the shop are incredibly helpful and even stepped in when needed; the place very much has a family atmosphere. Give SNT a try and save yourself a ton of frustration and even more money.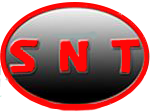 I believe in supporting local businesses. When I moved to the area, I was looking for a car care establishment to take care of my maintenance and repair needs. I came across SNT Automotive and looked no further. Tom and Nick have been there for me and my family multiple times and have provided me with quality service and professionalism you would expect from a dealership. Believe me, they have gone above and beyond what is expected when it comes to getting my vehicles back on the road. I will continue bringing my vehicles to SNT Automotive for all of my car care needs in the future!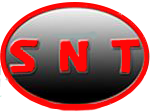 Exceptional customer service and superior quality work. This team of professionals will care for your vehicle. I am a repeat customer because of their work. They are efficient and effective. Their rates are very reasonable. I trust what they tell me and follow their advice. Well done SNT, and thank you for helping me on several occasions!!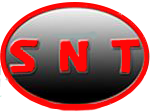 SNT has been my go auto repair family for a long time now. They are wonderful to work with, and their work is excellent and reliable. They get the job done and your vehicle will run like new when completed. Tom and Nick are very nice people to work with and they work with you as well. I would not take my vehicle anywhere else for maintenance and repairs.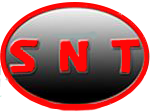 I came in because my brakes were gone and SNT Auto was able to get me in and out the same day! They have exceptional customer service and quality of work! I will definitely be a return customer and will be telling all of my friends know to use their services from now on!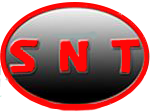 They did an amazing job on my car. They were always very curtious and professional. I needed to get a transmission flush and filters replaced. They needed something special from Volkswagen in order to do the transmission flush properly after they had inspected the car. I booked an appointment for a week later and they had all of the things in stock that they ordered from Volkswagen and did it in a timely manner. They even provdeda receipt from Volkswagen showing how much they paid for the supplies. I will be returning again in the future!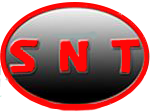 As a female who doesn't know anything about cars, I dread going to car repair shops to get it fixed because I feel like some places will try to sell me things I don't need and take advantage of my lack of knowledge. I asked around and a friend told me to come here, and so I did. I am happy I visited SNT as they are reasonably priced and the staff is friendly and knowledgeable. That day, I ended up meeting Tom, Jesse, and Phil who helped me. I'll be returning back again soon to get more work done.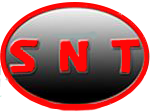 I can't recommend SNT Automotive highly enough! I was stranded six hours away from home on Easter Saturday, and despite the fact that they were closing early, Tom made time to come pick me up from my hotel -- who does that! -- and fix my car in an hour flat, sending me on my way in time to make it to my Easter destination. It was great service and a great display of kindness. Thank you, SNT!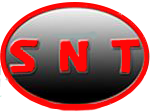 I have taken all my cars to SNT and they always do a top notch job, they describe every step and every part. No last minute "shenanigans" here, very very honest people. If you are searching for a great shop with people that care go on and stop by, i bet you will leave your car !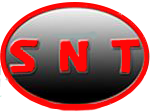 I have been a local Linthicum resident for all of my life. SNT automotive has been a fixture for alot of years and the folks there are wonderful. The head guy Mr. Tom is a good man and was very good to my mother when she was having car problems right after my father died. Just recently had the ignition coils on my 2000 marquis repaired/replaced, they did the job quickly and priced it fairly. Would never take my business to anyone else!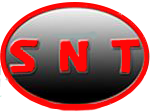 While driving on I-295 south one if my brakes actually came apart, causing a ton of wheel vibration. I pulled off the highway and headed for Linthicum. Lucky for me these guys were close by. They were super friendly and immediately went to work to help me out. In less than one hour I was on my way with brakes intact! I live in the city, but I will definitely consider coming here for future repairs.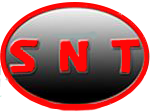 This is an amazing shop. Nick is a quality stand up professional at his job and walk you through everything. We will definitely be repeat customers and recommend them to everybody!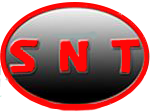 I have been extremely impressed by the service at SNT. Sometimes you hear about automotive shops taking advantage of customers in some shape or form. I have not experienced this here. I had a bad experience with my brakes a few years back that has since made me paranoid about every squeal I hear. I have taken my car in to get the brakes checked on three different occasions and all three times, the staff took the time to check and then actually told me that they were fine....all for free. I appreciate the honesty. My experience with SNT has been that they are friendly, personable and knowledgeable. It's no wonder to me that so much of their business seems to be return customers.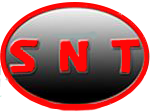 These guys are the best! Very helpful and knowledgeable. It's good to have car guys that you can trust.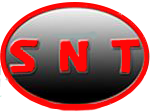 One word: honest! Been going to them for years and will continue to do so. They will try to save you as much money as they can.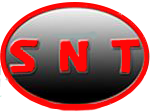 SNT was friendly, knowledgeable and reasonably priced! I definitely suggest using them!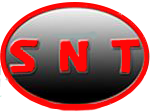 My car broke down in BWI parking garage on Presidents Day Monday. I felt helpless. Without knowing where to have my car towed, luckily I had it towed to SNT. Tom and SNT Auto staff cared for me and my vehicle like I had known them for years even though I was a stranger from out of town. They had me on my way in a couple hours. Thank you!!!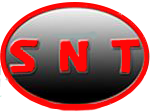 Hands down the best automotive folks in the Linthicum Area. Best possible customer service, great rates. This is the place to go for anything from an Oil Change to an alignment.
Discover More About Reviews and Repair Services At SNT Automotive in Linthicum Heights

Cost Saving Tips
Signs That Your Car Needs A Mechanic
General Maintenance